As our FOURTH day (YES, FOURTH…) of no school happened due to a polar vortex and dangerously cold temperatures, my kindergartner was getting pretty stir crazy!  I took out the gingerbread men kindergarten five frame equations game.  He sat had a fun time coloring the boxes and figuring out the equations.  These are the perfect way to introduce simple addition!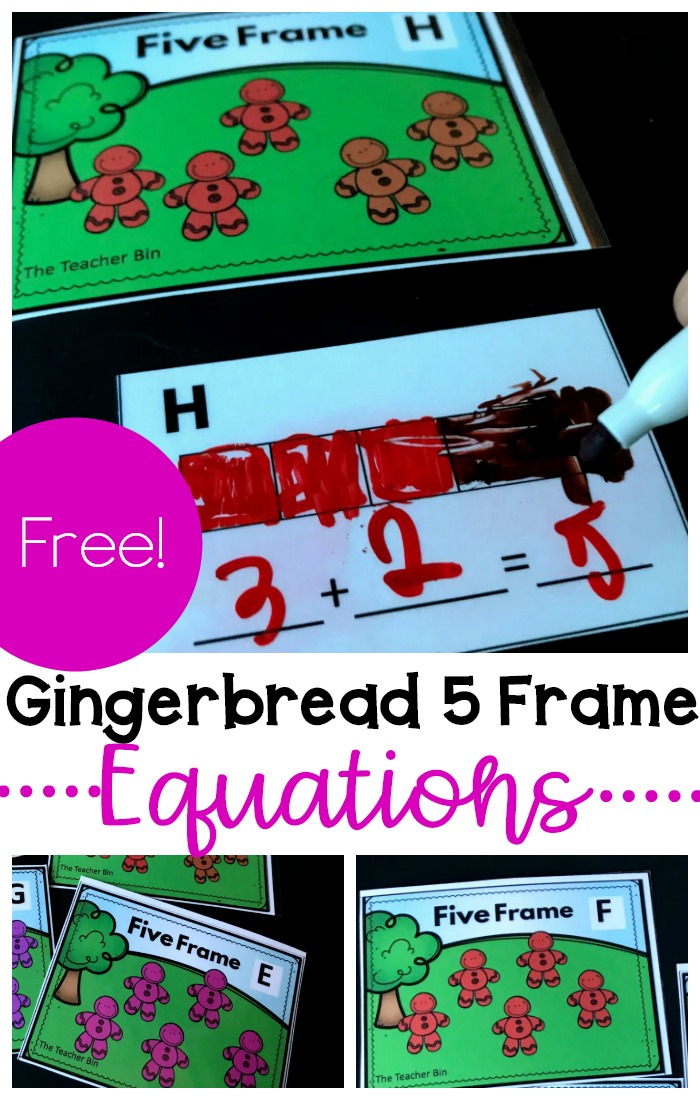 How to Play – Kindergarten Five Frame Equations Game
First, print off all the gingerbread men cards and the 5 frame cards.  Laminate them to help them last longer and then cut them out.  I laminated them since we play this game over and over!
Give the kiddo a Gingerbread men card and the corresponding 5 frame recording sheet, they are labeled with letters to make it easier to see if the kiddos are getting the answers correct!
Have the kiddo look at the card and count the RED GINGERBREAD FIRST and color the squares RED on the five frame spaces.
Then have the kiddo color the OTHER GINGERBREAD and color the remaining boxes of the five frame spaces with the other corresponding color.
Then the kiddo will write the 5 frame addition equation below the boxes.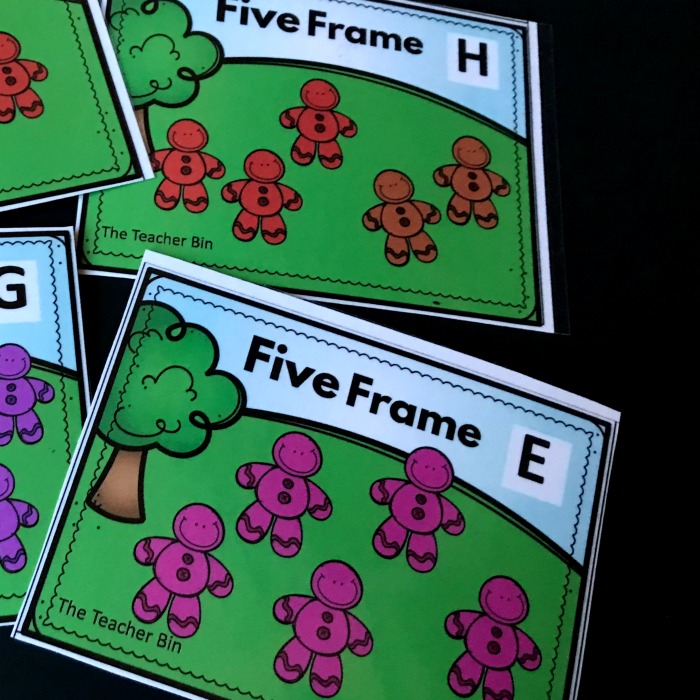 TEACHER TIPS
Copy 2-3 sets of these cards so more kiddos can play at one time!
ALWAYS count and color the RED GINGERBREAD FIRST!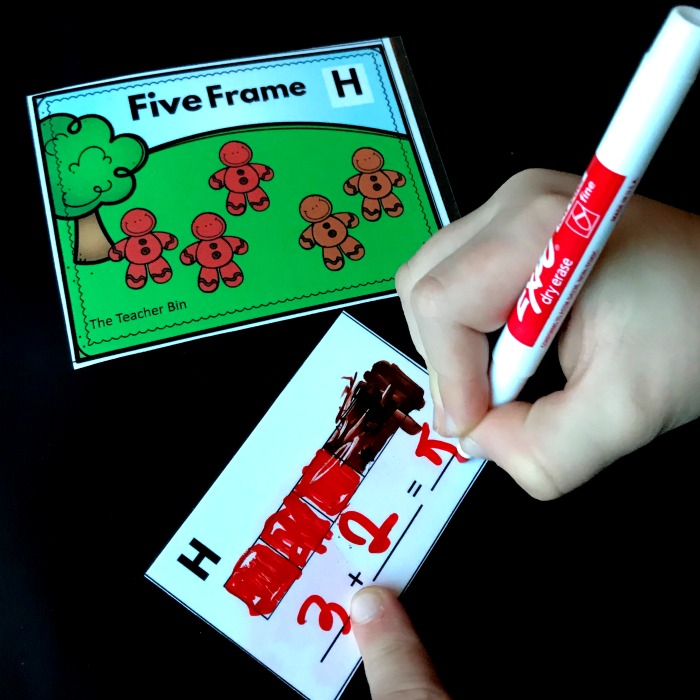 When you subscribe you will gain access to this free kindergarten 5 frame equation resource and all of the other free resources from The Kindergarten Printable Club by The Teacher Bin.  
Click here to subscribe.