Do you want a great "class game" to play with your kiddos?  Are you looking for a game that helps your students look at details?  How about use good listening skills and team work.  The Guess Who game can do all of this for you!  I've developed a fun way to play it as a classroom game that everyone can play at the same time and that everyone loves!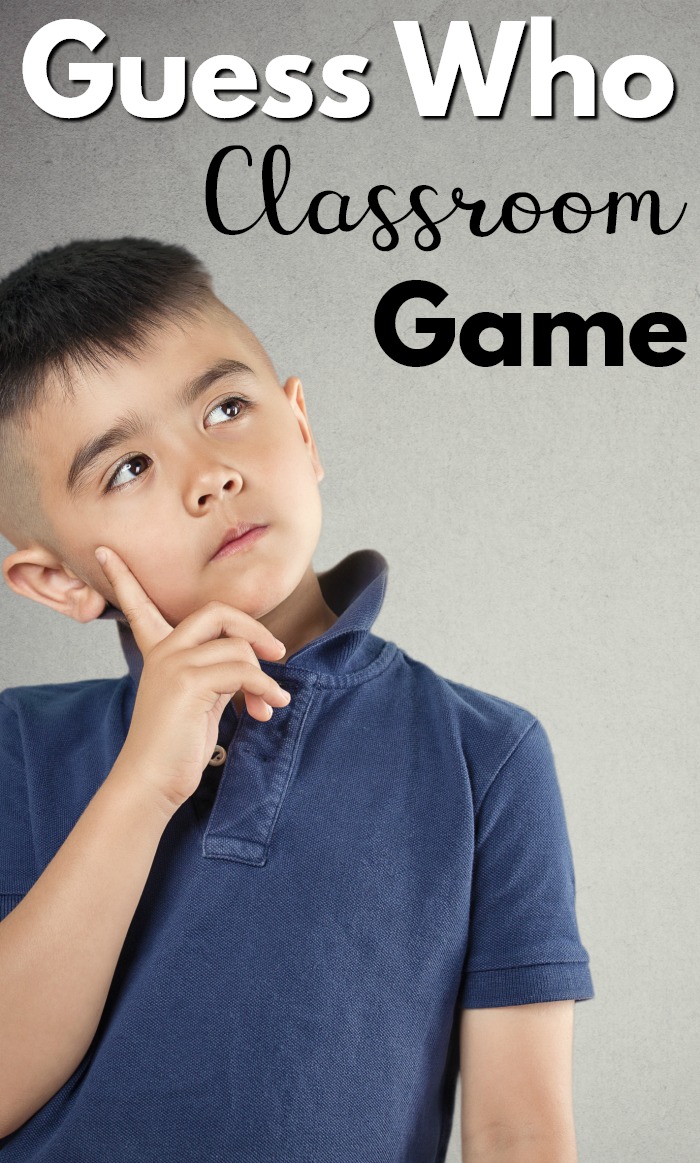 How to Play Guess Who As A Classroom Game
The reason I  can call it a classroom game is I'm the only one who holds the mystery picture card and the kiddos  are guessing who the mystery person is  from the picture cards on their table.  I have six  Guess Who games for six tables. (I try to buy most of games at Good Will or  second hand stores.)  I've also had parents buy Guess Who games as a holiday gift.
4-5 children can play at a table
Make sure that you have the same version of Guess Who game.  There are several versions out there, you don't want to mix them or the game won't work.
In every Guess Who game there  are 2 sizes of cards in each box.  Small sized  and larger  size cards that have the same characters plus 2 game frames.
The kids take out the 24 larger mystery face cards and lay them face up on the table.
Teacher chooses one of the small cards as the mystery person and hides it from the kids.
Now it's time to play the game, how many tables can solve the the mystery person.
The kids ask questions in rounds.  A round is when 1 child from each table asks a question.
One at a time a  kiddo at each table can ask me a  question about the characters on their table. After one round (one student at each table asks a question,  I go to round 2 – a second child at each table asks a question.)
I answer each question and direct the kiddos what to turn over the mystery card.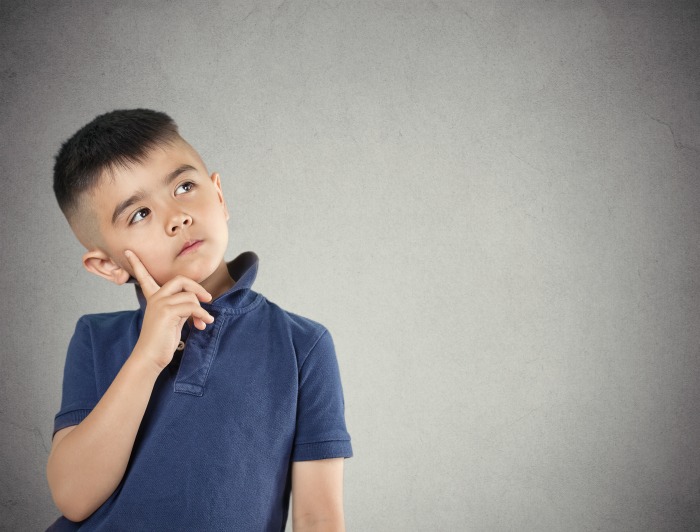 Example: Does your person have yellow hair?  I answer,  no my person does not have yellow hair.    The kiddos now turn all yellow haired people face down. One of my rules of playing this class game is1 NO ONE CAN CALL OUT A NAME,  "IS IT SALLY?"  THE QUESTION MUST ALWAYS BE ABOUT A DETAIL ON THE PICTURE CARD.
So there is no fighting when turning over cards, I mark a kiddo's finger nail red or  blue at a table.  Now I  say, red kids turn over the yellow haired cards and I keep alternating finger nail colors to turn over cards.
The game continues like this, until  most tables have only one card up.
I give the tables a point for winning the game.  We play several rounds throughout a period of time.  The kids really like it.   I have many versions of the game which adds fun.
Why is Guess Who A Great Class Game?
The kiddos must look for details.
They must learn how to form a question.
The kiddos must have good listening skills to hear what questions others are asking.
They work as a team to come up with the solution.
Teacher Tip
Instead of trying to purchase Guess Who games, I took a picture of each student along with some familiar  staff members.  I made the pictures wallet size and used them as my Guess Who cards.  The picture cards were wallet size head shots and I copied enough so each group of tables have their own set.