Do you have kiddos that have trouble learning the letters and their sounds? I have a tip that can help you out.I had kiddos in my class who  had trouble associating letters and sounds.  I  decided I needed a "tool" to practice with them  as a whole group,  each day.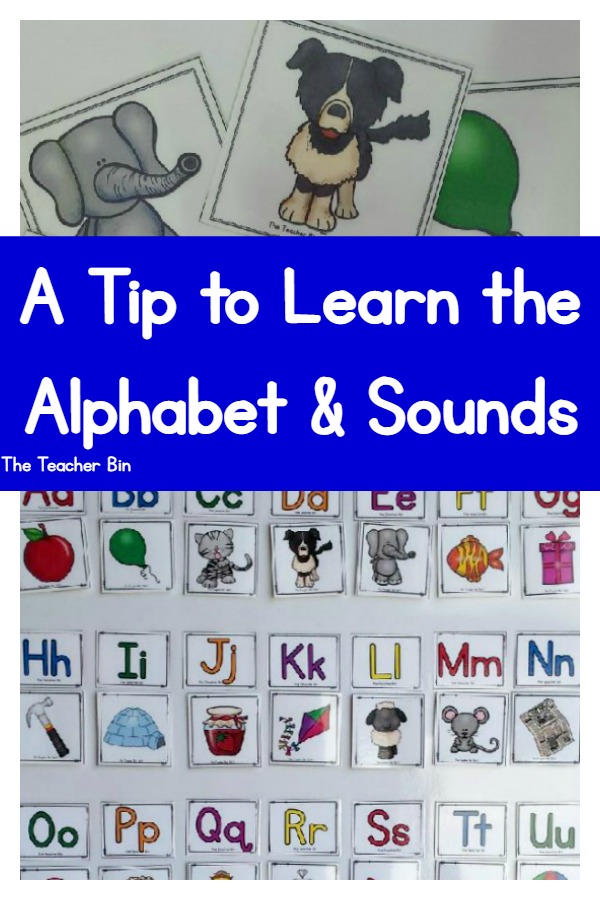 I purchased an alphabet chart.  Each morning we "read" and practiced the alphabet chart. This worked well for awhile , but then I noticed I didn't have  the kiddos all attending.  I needed to change it up.  I decided to have girls read the chart, then boys read the chart, I started the reading the chart differently.  I would not always start on "A",  but start in the middle or the end of the alphabet.  All of this kept my kiddos interested and interacting with the chart, but soon I noticed the kiddos weren't paying attention again, they were memorizing the letter-sound to the picture!  ( I do want to say I was noticing the improvement with letter- sound recognition with many kiddos so I knew I was on the right track.)  I needed to come up with another solution, I needed a different chart with different pictures!  I bought another chart, in fact I bought 3 charts. Now I had 4 charts that looked somewhat different, but most of them had the same picture cards that related to the letter and the sound!
I decided to cut out pictures to replace a picture on the chart. This worked well, but now the  problem was it was taking a lot of my time each month to fix the charts. The kiddos were experiencing great success  with this simple activity I did each day, so I needed to continue using the charts.
This led me to make my own Alphabet Sound Picture Chart.  Initially I had to come up with a way to make the chart.  I made a colorful alphabet and glued them on a large tag board.  I then laminated the board and added Velcro squares or dots below each letter, now my chart was complete. Next  I needed pictures for each letter sound.  I wanted to change the pictures up for each month of school so I needed 9 different pictures for each letter.  This was a challenge, there were a few pictures  that had to be the same for a few letters, so on a few months there may be a repeat pictures. There are a total of 234 picture cards for the chart.  I still use variations in how we read the chart, and there are blanks to add  student pictures and special unit pictures in current learning each month, but now you have a new monthly  alphabet chart to practice reading and the kiddos love it.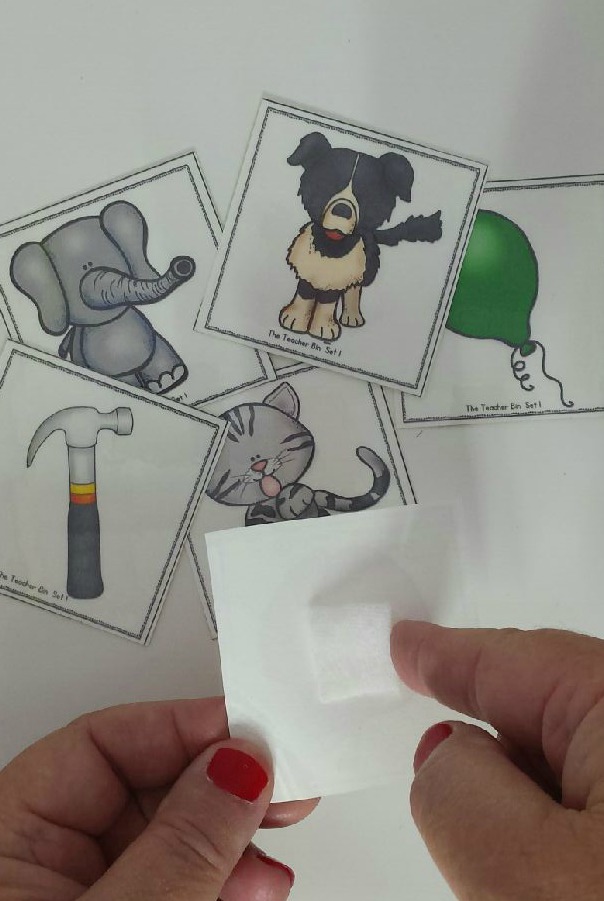 How to Read the Alphabet-Sound Chart
Every day I point to a letter and the kiddos respond by saying the letter name, the sound the letter makes(vowels are the short sound) and name the picture card. There are blank cards so I do add student pictures or photos of unit theme pictures that start with the letter sound.   I also add all the student variations of reading the alphabet chart . You will love this chart and see how letter recognition and sounds are improved with your kiddos.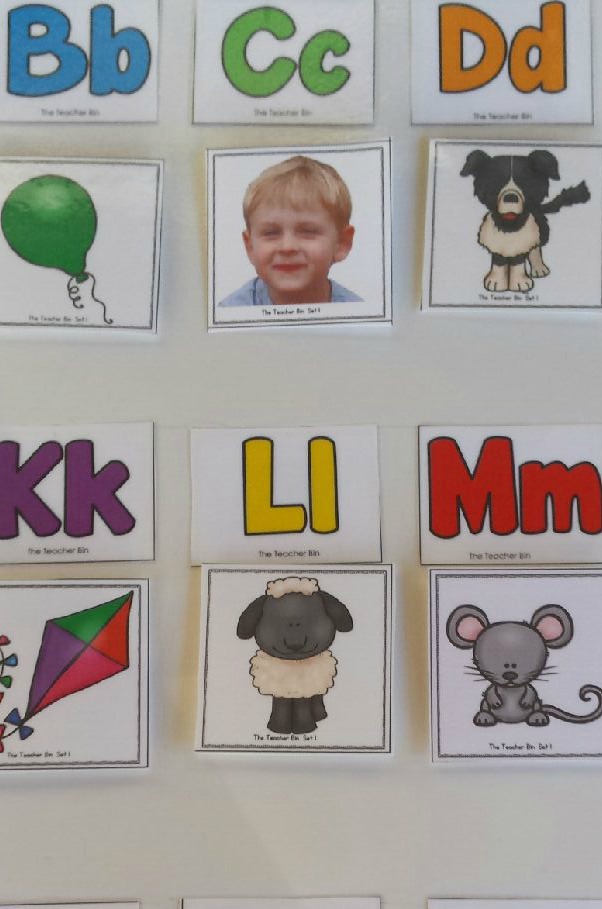 Do you like this idea but don't have the time to create it yourself?  You can find Letter-Sound Picture Wall Chart in my  Teacher Pay Teacher Store .  Your kiddos will love it!