I love the use of my assessment Pocket Chart. In just a few seconds I can assess the kiddos in my class on many different skills daily throughout the year.


How I Use the Pocket Chart and Cards
The kiddo pulls a card out of his/her assigned pocket. The kiddo comes to me and tells or shows me the answer. I keep the card and they move on to do something else. It is one of their morning jobs.

Set-up for Pocket chart Assessment
Before school starts I assign numbers to the kids according to alphabetical order of first or last names, do what's best for you. (Example:1- Amy, 2- Beau) I want the kids to know a number I've assigned them. The number order is important because I use it all year long for everything! I help them learn the number by finding their wallet size picture of themselves and put their picture in the pocket chart according to their number. I put the cards in the pocket chart each morning. It's one of the morning jobs the kiddos must do each day when they come to school.
I laminate the cards because they are handled so much. I keep the cards in a small file box. I put the cards in the pocket chart in random order because it is assessing the same skill. I always have plenty of paper cut up to write the answers for the assessing cards.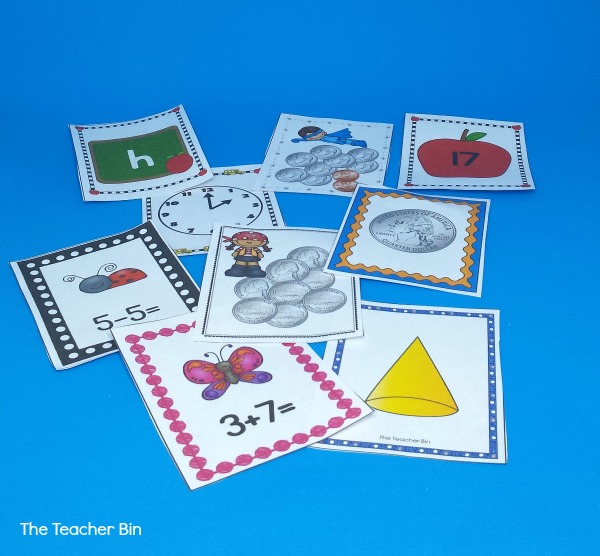 Assessing the Skills
After the first month of school I start assessing other learning skills. They have to take out the card and either write down an answer or tell me the answer.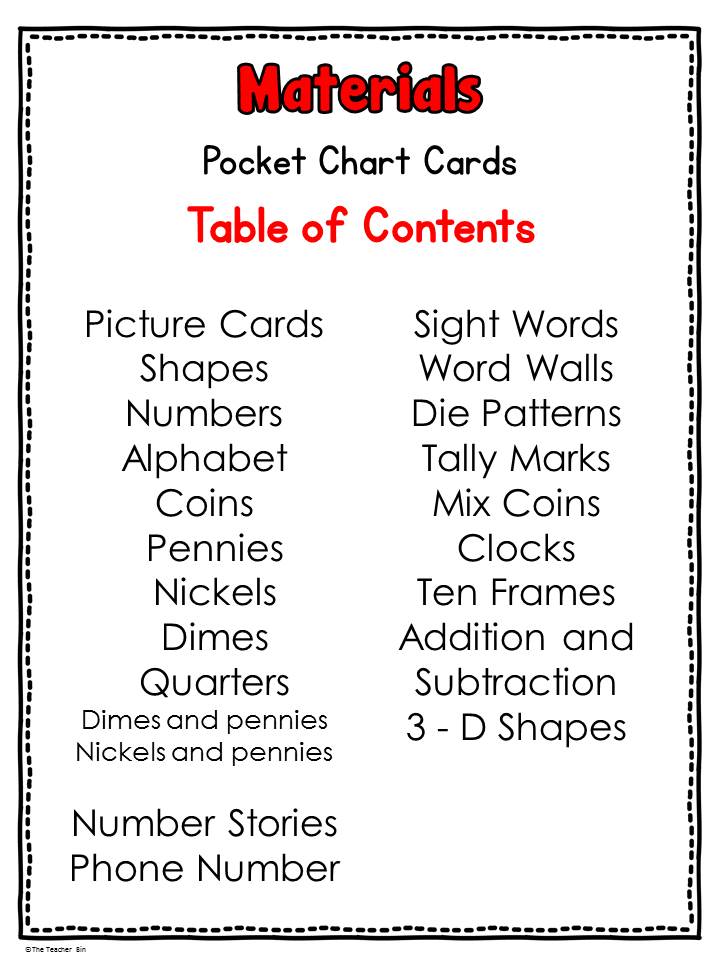 (For example: coin cards) This is how I do it, the kids take the coin card out of the pocket chart, look at the card and identify the coins and figure out the value. Come over to me and tell me the value of the card. Sometimes I want them to write the answer on paper so they use the cent symbol.
Why I like the Daily Assessment
It's a quick assessment can be done each day. I don't keep track of the assessment in a record book, but I will jot down something I need to remember or want to note as an area of concern for a kiddo or a skill that I need to work on more in the classroom.
For assessment cards and ideas, go to my store and look at my Assessment Daily Pocket Chart and Cards.
Looking For More Ideas?
Visit The Teacher Bin on Teachers Pay Teachers where I share lessons, games, and ideas for the classroom!
Let's Connect
Let's stay connected! I can be found on Facebook or Pinterest sharing more ideas!