It's officially  basketball season but, March has an added  excitement with the NCAA tournaments.  I love watching the games on TV, this is why I came up with some fun activities for your kiddos to excite them with several March Madness Activities.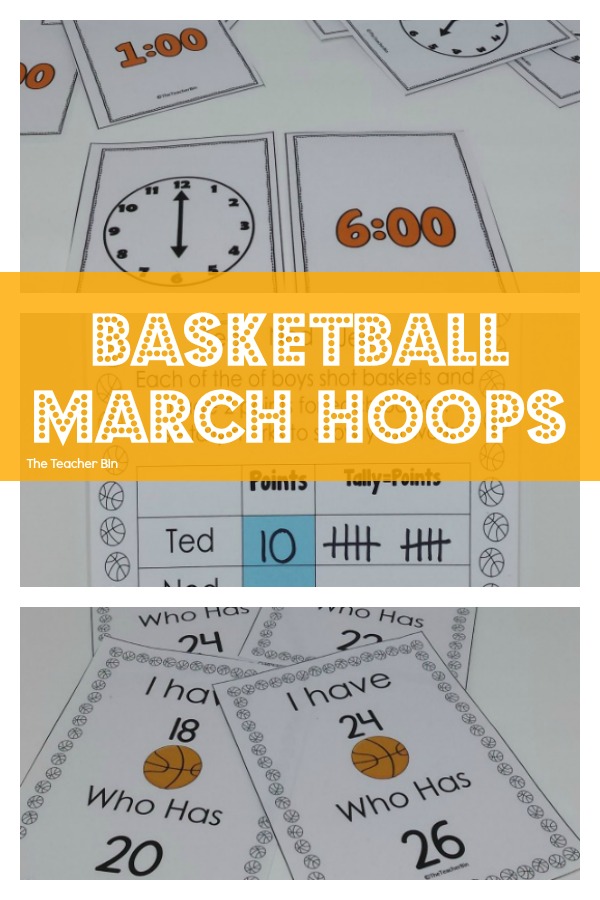 BASKETBALL MARCH HOOPS EQUATIONS BOOK
One of the activities  is the March Hoops Equation Book.  It is open ended with several activities.
Needed 
How to Play
Copy the Basketball March Hoops Equation Book
Roll the die and fill in the shaded boxes with the number rolled.
The equation will vary from kiddo to kiddo because it is open ended.
There is problem solving activities for  each equation.
For even more practice, have a friend check your work.

THE EQUATION BOOK ACTIVITIES
The activities in the Basketball Equation Book are more appropriate for 2nd, 3rd, 4th  grade kiddos because they have to convert the roll of the dice to match the basketball points and because it is open-ended not any book will look the same.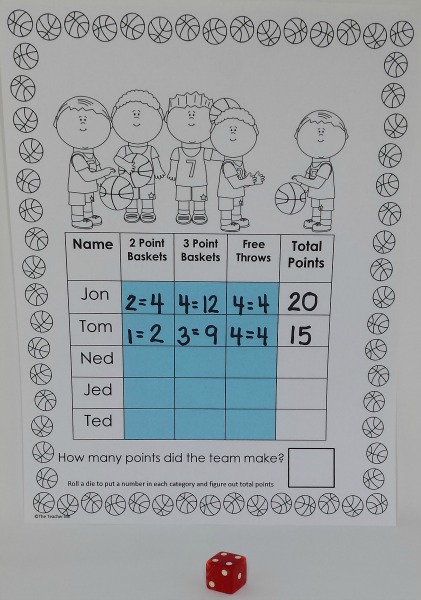 BASKETBALL MARCH HOOPS
March Madness in basketball is right around the corner, so don't let it pass you by without including the basketball activities in this product. There are activities to set up your own March Madness Brackets in the classroom and some basic understanding of basketball. The product has activities for kiddos K- 4th grade.
If you want to excite your kiddos with the fun activities during this time of year, and don't want to make your own worksheets, enjoy this product.  You can find this Basketball March Hoops product in my  Teacher Pay Teacher Store You will have kiddos caught up in the excitement of basketball.
Looking For More Ideas?
Visit The Teacher Bin on Teachers Pay Teachers where I share lessons, games, and ideas for the classroom!
Let's Connect
Let's stay connected!  I can be found on Facebook or Pinterest sharing more ideas!