The Presidential election is right around the corner. So why not bring the spirit of the election into your classroom in a very unique way, with  Mr. Dog and Mr. Scarecrow.   It is a great way to get involved in the election process, without getting involved in political parties.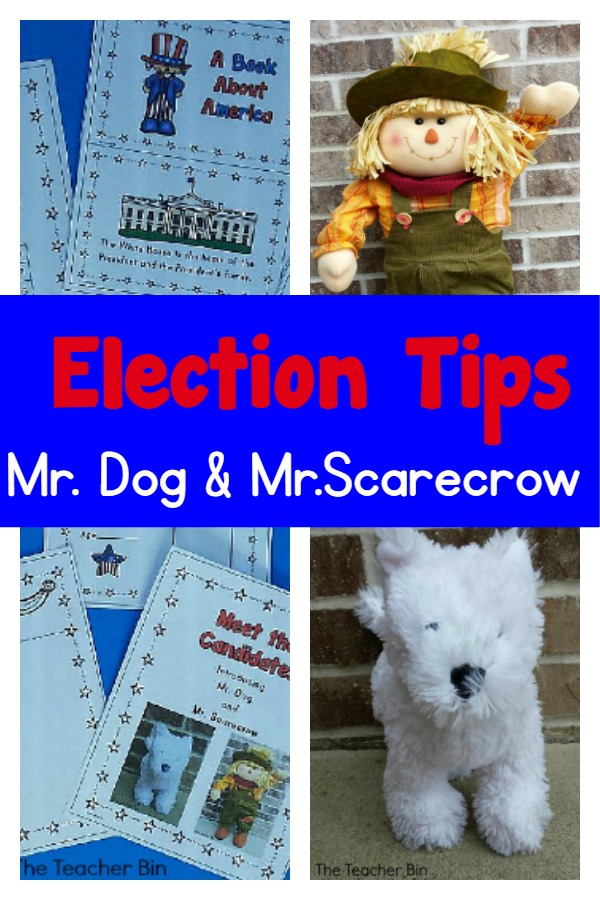 Your classroom will become campaign headquarters for election race between Mr. Dog and Mr. Scarecrow. There can be photo -ops,  creating campaign posters and buttons, election platforms(promises), and the race games played causing the "Polls" to go up or down.  Kiddos and parents will be talking about this highly contested race!
I start out with a  book is about America's Symbols, but it is also about the White House, United States, voting  and the President. It is a good introduction to the election process.  I also listed a facts sheet with added information for the teacher.
Each day I read one of the favorite books by from each  candidate's list, the class then votes on the favorite book of the day.  That book then gets an award and is on display.  It's funny to see how some kiddos catch on and say Mr. Dog has more winning books than Mr. Scarecrow.
I introduce the candidates running for office and I take their "Official Picture"
(There are photo sessions throughout the unit)
Campaign  posters and buttons are an important part of an election.  They get the word out about the candidate.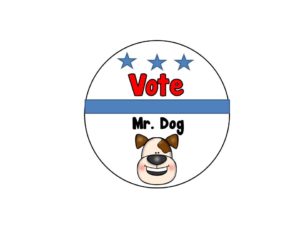 Some of the most fun is the games in this resource are the math games that the kiddos play each day that represent an election  race!
If you want to include this exciting election process and tips as part of your plan in your classroom  and don't want to make your own worksheets, enjoy this product.  You can find Election Activities in my  Teacher Pay Teacher Store .You will have kiddos caught up in the excitement of the Election!
Looking For More Ideas?
Visit The Teacher Bin on Teachers Pay Teachers where I share lessons, games, and ideas for the classroom!
Let's Connect
Let's stay connected!  I can be found on Facebook or Pinterest sharing more ideas!