It's freezing cold here in Minnesota and my kindergarten son has 3 days off from school this week.  I took this game out for him and he immediately got excited and said "I LOVE this book!"  He happily did all the boards!  MOM WIN!  This kindergarten visual discrimination game is the best !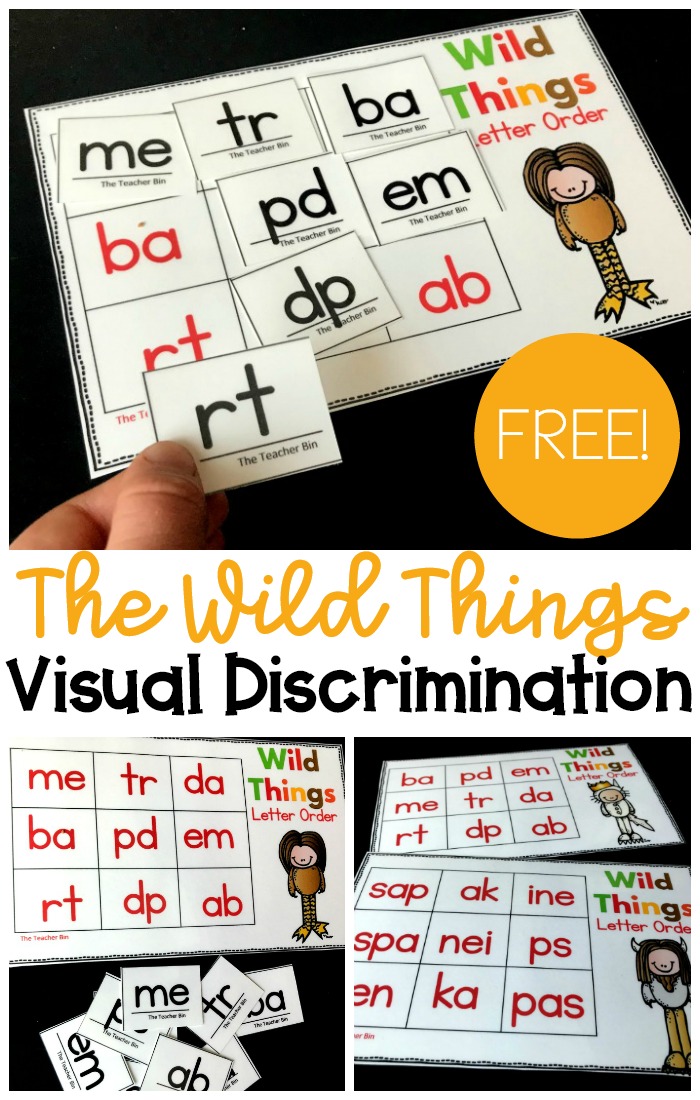 FREE KINDERGARTEN VISUAL DISCRIMINATION GAME – WILD THINGS
This fun Wild Things themed game is great for helping kids practice visual discrimination skills!  Visual discrimination skills help children identify letters and numbers and distinguish the differences between similar letters such as p,b,d,q.  Visual discrimination is an important early reading skill.   This game can be used in preschool and kindergarten!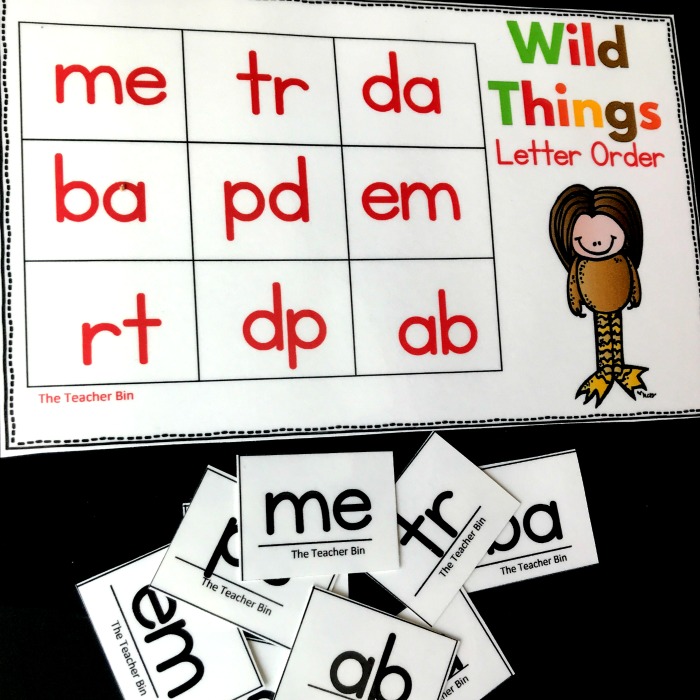 HOW TO PLAY
First, print off all the boards and visual discrimination cards.  Copy 8 sets of the letters for each set of cards.  Laminate them to help keep them usable in the classroom longer!
Give the letter card and board to the students.  Have them match the letter cards to the board.  The letter cards have a line below the letters so they are not put upside down on the game board.  When all the letter cards are placed on the board the activity is over.
TEACHER TIP
If your students are struggling with this activity, print the letter cards on colored paper so that they can see the boxes they've already covered up.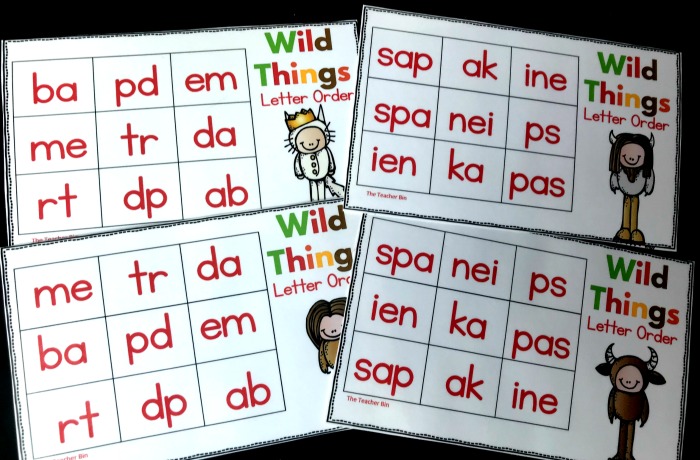 GET THE FREE KINDERGARTEN WILD THINGS VISUAL DISCRIMINATION
We love this game so much that we want you to have it too.  This game is in our freebie library and you get it and start playing today!  CLICK HERE
When you subscribe you will gain access to this free kindergarten visual discrimination activity and all of the other free resources from The Kindergarten Printable Club by The Teacher Bin.  Click here to subscribe.