Do you  your students have trouble coming up with topics to write about in writer's workshop?  Do your students write about the same topics over and over?  Is it difficult for your students to come up with an "experience" to write about.  These were problems that I was running into during my writer's workshop.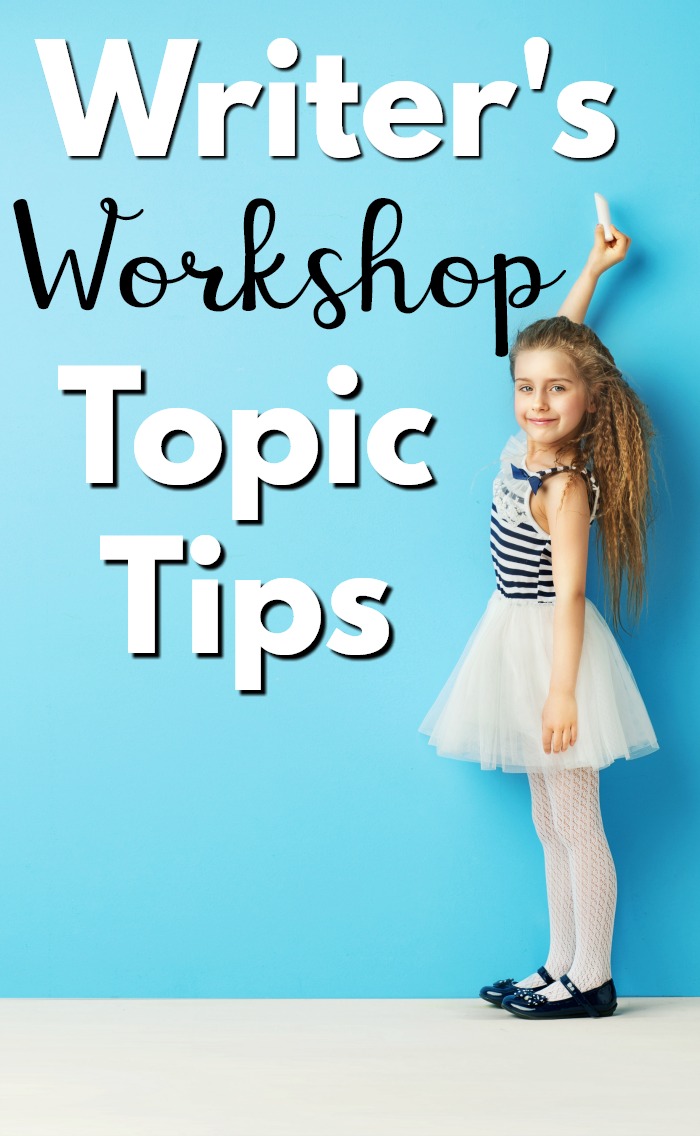 Writer's Workshop Tip
My solution to these Writers Workshop woes was to introduce picture topic cards.     When I was coming up with the cards I took into consideration.
The kiddos had to relate to the topic they want want to write about.
They had to be able to discuss or talk about the topic.
Take ownership of their topic.
It had to be a visual element – this was the cards.
Writer's Workshop Topic Cards
The picture topic cards are visible in the classroom on a bulletin board, pocket chart or poster board. I copy them on card stock and laminate each card for durability.  I choose my topic cards based on a theme of the day, a story we are reading or I just may select random cards to have out.
At some point prior to writer's workshop we have completed a mini lesson where we have discussed the topic cards.  In this mini lesson the kids have discussed them as partners.  It's important this starts as a teacher directed activity by modeling a story, interacting, and brainstorming with the kiddos on the Picture Topic Card.
The best part of writer's workshop is the talking through of a topic.  There is a beginning, a middle, and an end.  With the picture topic cards this makes this much easier for the kiddos!
When its time to go back to the writing area (during my Workshop – read all about Workshop set up and why I do it that way) I see the kids anxious and ready to write.  When Writer's Workshop is part of my workshop set up, it is always job 1.   I love using the Writer's Workshop Topic Picture/ Word Cards and I have seen so much improvement in choosing a topic and writing about it.
How I Organize Writer's Workshop Cards
My Writer's Workshop Topic Picture Word Cards consist of 90 wallet size cards, and identical set of larger quarter sheet cards.
The larger cards are the ones that are always on display in the room (pocket chart, bulletin board etc).  I keep my smaller cards on a ring so kids can access them at anytime.  You'd be amazed at how often the kids like to flip through the cards and discuss topics with their friends.  
Get Your Own Topic Cards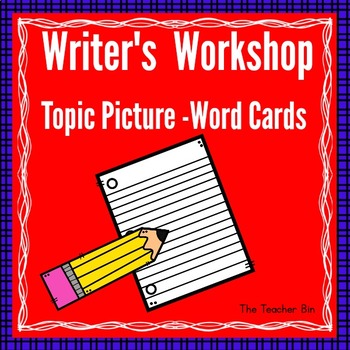 Do you like this idea but don't have the time to create it yourself?  Get these cards ready made for you write now! You can find Writer's Workshop Topic Picture/ Word Cards in my  Teacher Pay Teacher Store .  Your kiddos will love it!