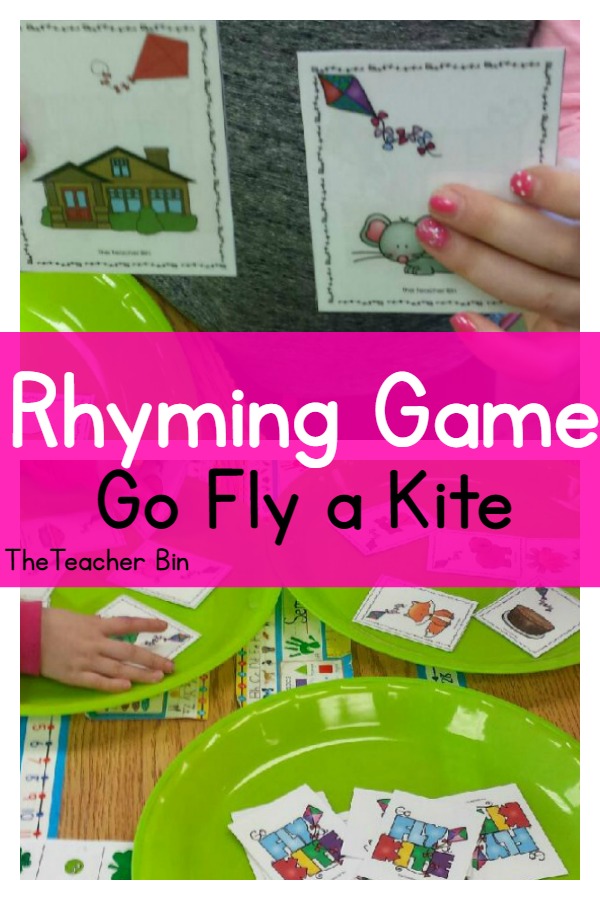 Do you like games to help teach rhyming? Here is the game for you, Rhyming Game-Go Fly a Kite. This game is just for you.
It is designed to help the kids listen carefully for the rhyming sound and select and match the correct card.  I find that every time I my kiddos play games to help them learn concepts they love the game, and want to play it again and again.
Here is what is included in the game
*108 Rhyming  Picture Cards
*"Fly a Kite" top card to run for security
*Key Alphabetized picture cards
*Directions on how to Play
How to Play Rhyming Game-Go Fly a Kite
3 to 5 players
The Rhyming Picture cards are marked with a colorful kite and a red kite.  Place the red kite cards face down on playing area.  The colorful kite rhyming cards are passed face up to each kiddo evenly.  The captain  draws the first card from the playing area.  If the he/she has the match, the kiddo can draw again.
If the card matches another child's  card they make the match and get the turn to draw a card.
The first kiddo to get rid of all cards on the plate wins the game.
After playing this game I have a few teacher tips that will help with with organization and make it easy for you and the kiddos.
Teacher Tips
1.Decide how many rhyming cards you want to use for playing the game. I don't like to play with all cards, so I like interchanging them.
I copy the red kite cards in white card stock and the colored kite cards in beige or another card stock color. It is much easier to separate the cards quickly and does not get mixed up with play cards.
I use a large plate or a place mat as a personal playing area. The matched cards go under the plate or place mat.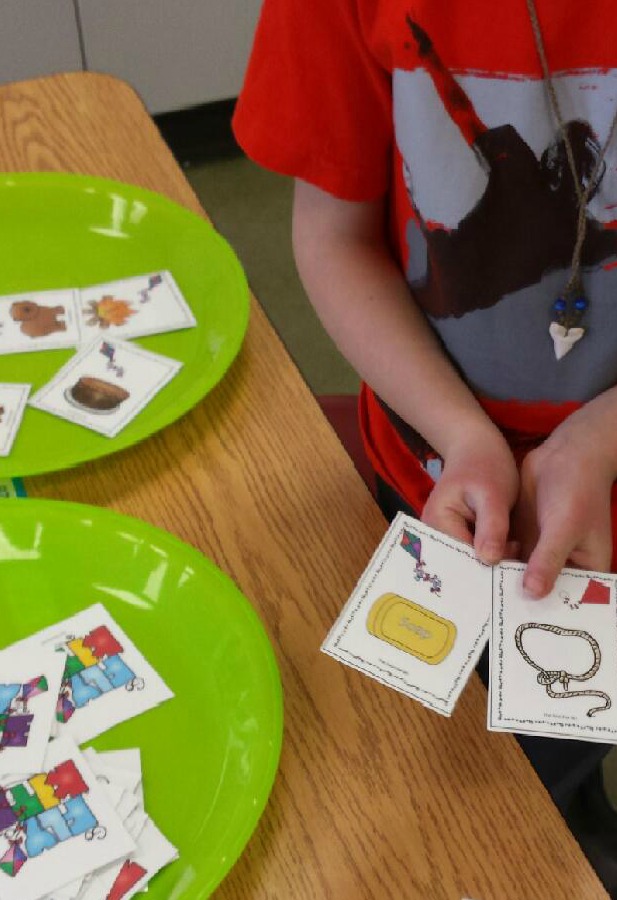 Enjoy the Rhyming Game and go fly a kite!
Do you like this idea, but don't have the time to create it yourself?  You can find the Rhyming Game-Go Fly a Kite in my Teacher Store