What is more fun than having a unit on Scarecrows in the Fall. Each year we stuff a scarecrow , give it a name and put it outside my classroom door. We use my husband's pants, shirt and an old hat. We stuff it with newspapers. The kids love it. We also have several scarecrow stories, finger plays, and songs.  My kiddo love, love the Scarecrow Hoedown!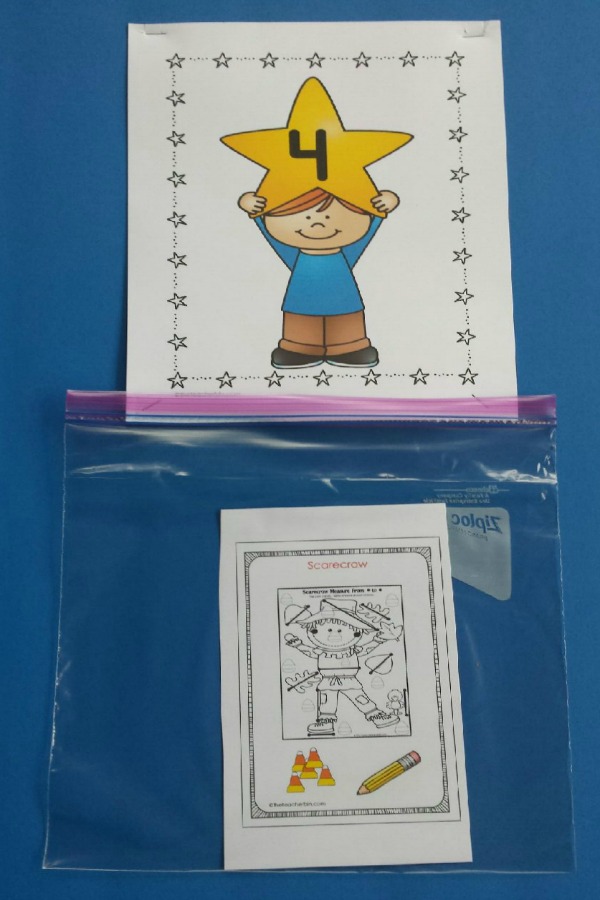 Workshop
I also incorporate the scarecrow idea into my workshop.  See why and how I do workshop each week. I use task cards to set up the workshop process.  I have a unit I use that makes up my scarecrow stations.  My scarecrow workshop is a fun way to learn in the fall.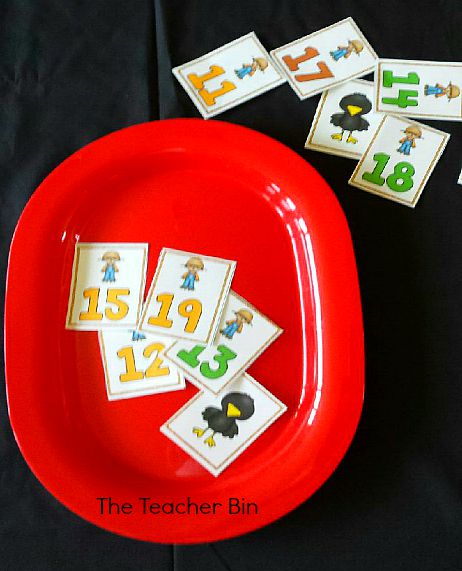 Here are a few ways that I incorporate scarecrows into my workshop.
Partner games using dice (Scarecrow theme)
A class book- Scarecrow. scarecrow who do you see? (Classmates)
Measuring activity using corn candy
Graphing activities using black beans, corn candy, pumpkin seeds, candy pumpkin
Scarecrows and Crows-Table game- Teen numbers
Sequence number sheet using 2 dice
Crow cards sequence game
Art Projects- Crows and a Scarecrow
Get Your Scarecrow Workshop Set-Up Now
You can find the scarecrow workshop task cards (link) and games and activities  at my Teachers Pay Teachers store.
Looking For More Ideas?
Visit The Teacher Bin on Teachers Pay Teachers where I share lessons, games, and ideas for the classroom!
Let's Connect
Let's stay connected!  I can be found on Facebook or Pinterest sharing more ideas!