This snowman sight word card game is an engaging way to practice word recognition this winter!  Playing games with than sight words is so much more fun than using flashcards!  This game includes 126 sight word cards are mostly pre-primer-primer but some 1st grade words.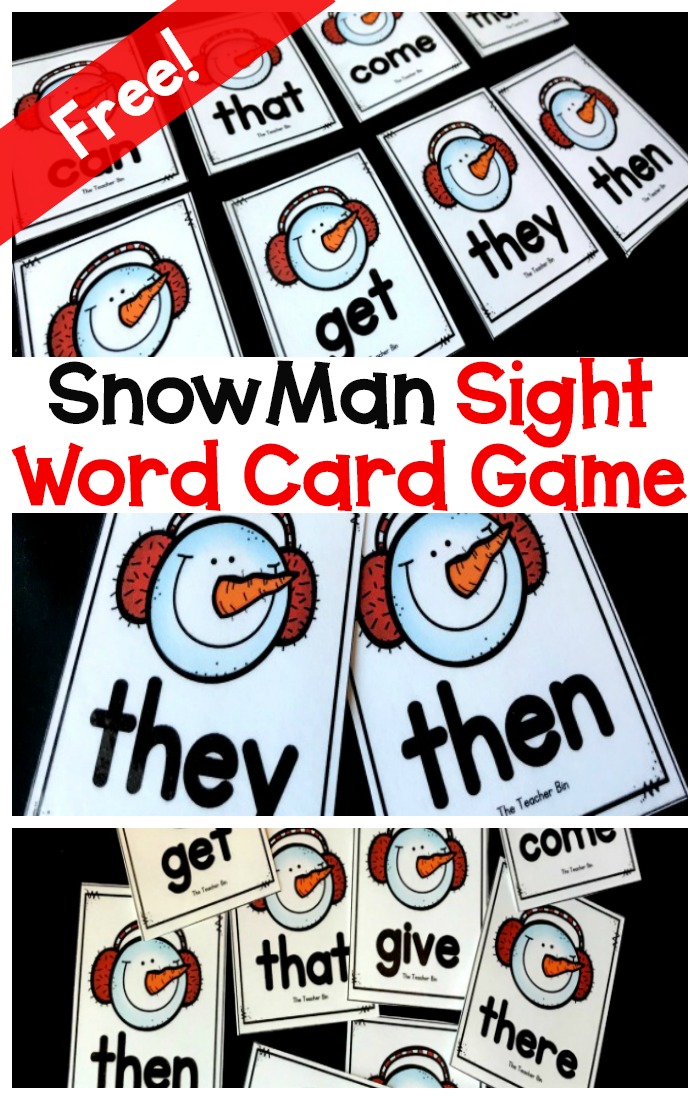 SNOWMAN SIGHT WORD CARD GAME
A great low prep sight word card game with a fun snowman theme.  This resource comes with 126 sight word cards, 18 carrot cards and snowman top cards (for security).  Great for using during small group, centers or to fill in some extra time.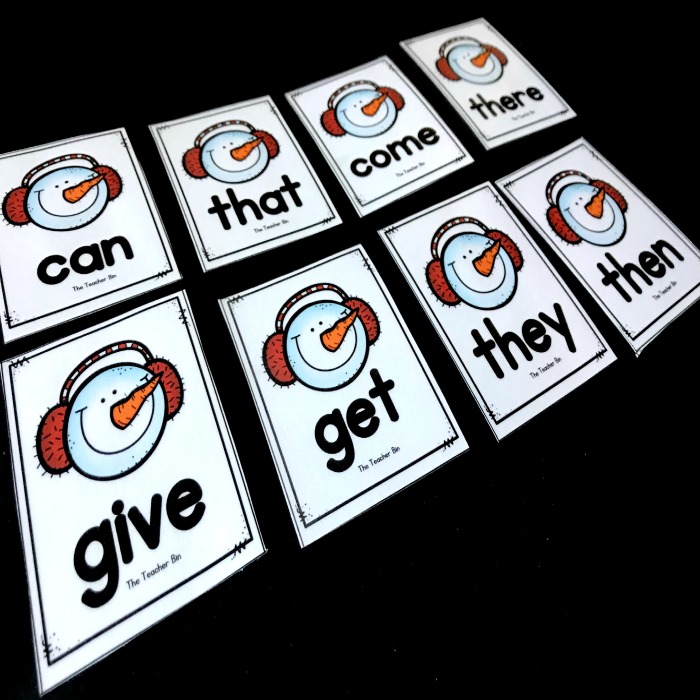 How To Play
First, print off the cards, including 2 sets of carrot cards, I recommend using cardstock and then laminating them to keep them durable!  Then cut them out.
Put kids in groups of 3-4.  Place the cards face down in the playing area.  A kiddo picks a card and reads it.  If they get it correct, they continue to pick cards until they are incorrect or pick a carrot card.  They keep the carrot card.
Continue the game around the table until all cards have been drawn and read.  The kiddo with the most cards wins.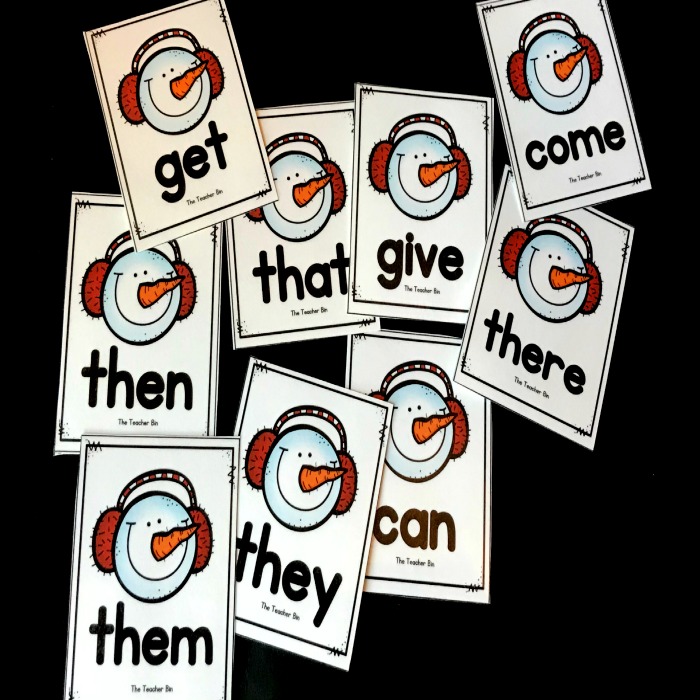 Teacher Tip!
-Make sure to choose the most appropriate sight word cards for your class-there are a lot to choose from!
-I use 1 carrot card for every 5 sight word card.  This ratio usually keeps the game going so everyone has a chance.
Get The Snowman Sight Word Game For FREE
We love this game so much that we want you to have it too.  This game is in our freebie library and you get it and start playing today!  CLICK HERE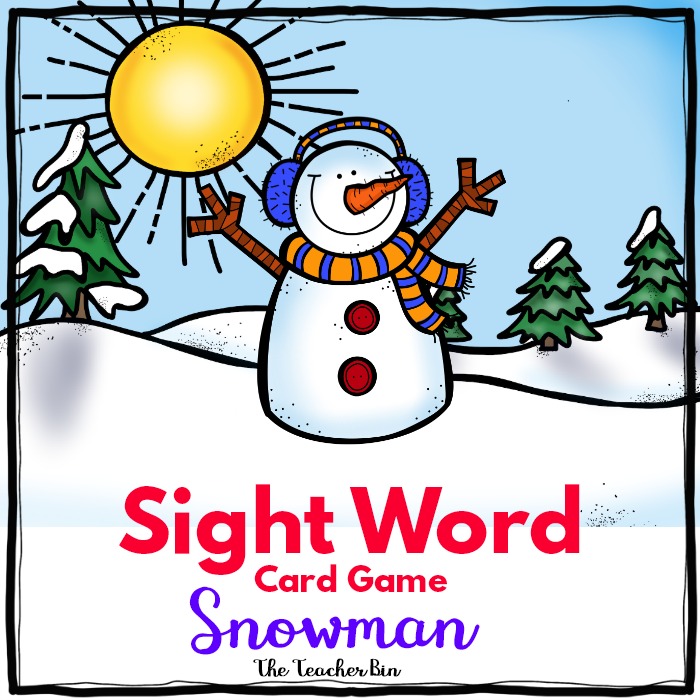 When you subscribe you will gain access to this free kindergarten sight word resource and all of the other free resources from The Kindergarten Printable Club by The Teacher Bin.  Click here to subscribe.