The Summer Olympics are right around the corner,  and will be hosted for the first time in South America, in the city of Rio de Janeiro, Brazil.   If  you want to get the kiddos excited and prepared for  the Olympic events, there are several games, and ideas in this product  that will get them involved in the spirit of the Olympics.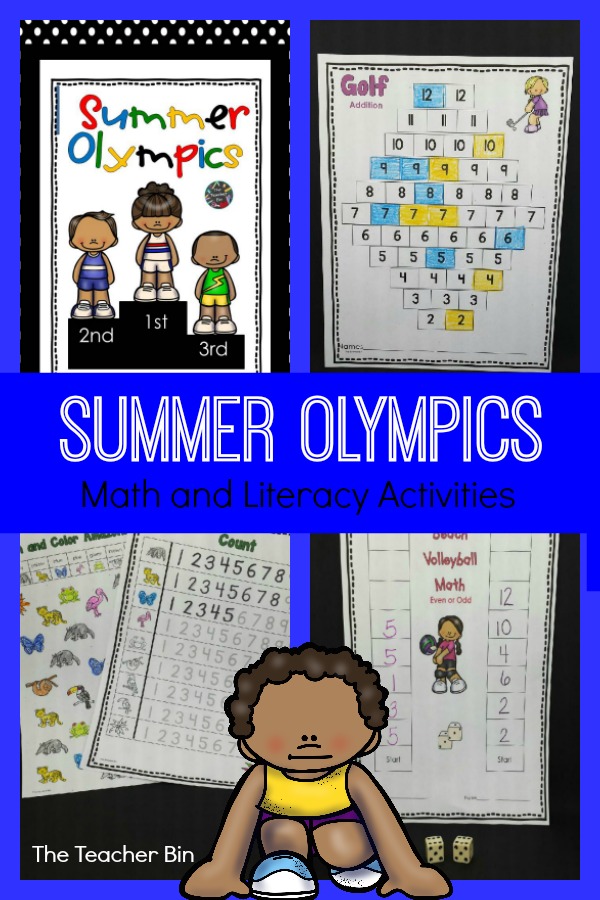 The Summer Olympics Product Contents
Olympic Symbols and  Facts
Wear the official Olympic Badge
Earn Olympic Medals
Participate in learning center games with the Olympic Theme
Participate in active physical games with the Olympic Theme
Writers Workshop Ideas
Olympic Pin Trading facts and pins
Word Search
Student Olympic Book
Mini Lesson on Brazil
How to use the Product
The Summer Olympic product is set up so most of  the learning center games and physical games are Olympic events that can be done  in the classroom.  The kiddos can win medals for these activities.
The Olympic Pin Trading is awesome and causes so much excitement  in the classroom.  They love trading the paper pins with each other and want to get all the different pins.  In the past,  kiddos were so excited  I even had parents ordering real Olympic pins for their child.
The mini-lesson on Brazil is great information to use in the classroom and adds to the fun of the Olympics.
For Summer Olympics Math and Literacy ideas, go to my store and look at my Summer Olympics product.
Looking For More Ideas?
Visit The Teacher Bin on Teachers Pay Teachers where I share lessons, games, and ideas for the classroom!
Let's Connect
Let's stay connected! I can be found on Facebook or Pinterest sharing more ideas!