Making tally marks can be confusing for kindergartners. They often wanted to make all five tally lines before they make the cross tally.  I made an anchor chart with a cave man that showed  how to make tally marks. The cave man  showed the kiddos how it was done. I told the kiddos the cave man on the chart  was the first person to be a "mathematician"!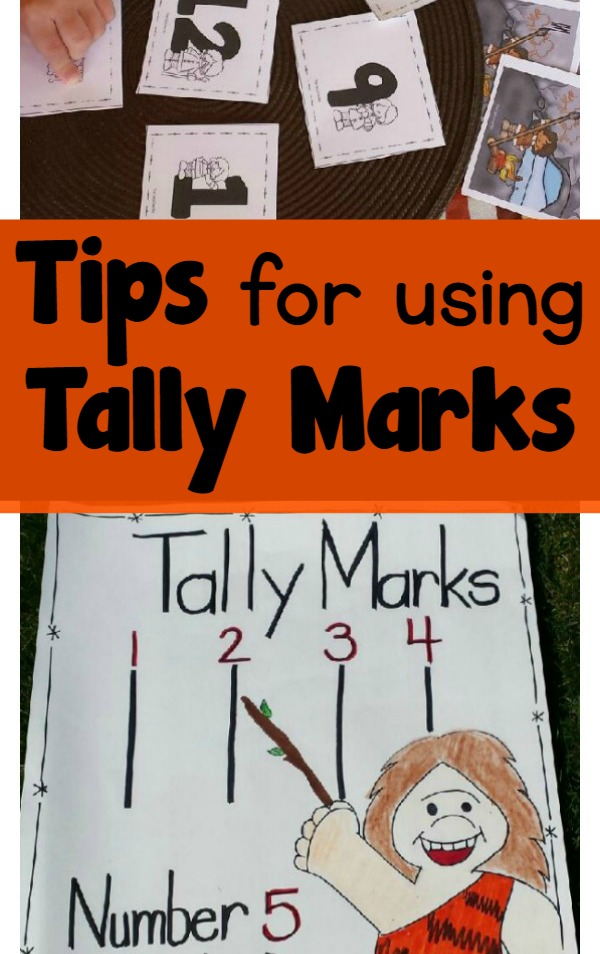 Tally marks represent a number to  help the kiddos  learn to count, understanding number representation, making groups that are visual, and counting by ones, fives and tens.
I start out the year by tallying the days we  are in school each month. I have a grid and each day my special helper makes  tally marks.   I like the grid because it is organized and it is easy for the kiddos to read the current daily count. The grids are on month charts I hang in the classroom. We do our number counting during our morning meeting.  I have the traditional monthly charts, but this year I added the Ice Age charts.  The kids think the Ice Age charts are fun.  I have a chart on the morning bulletin board and the kiddos have their own chart in their morning work.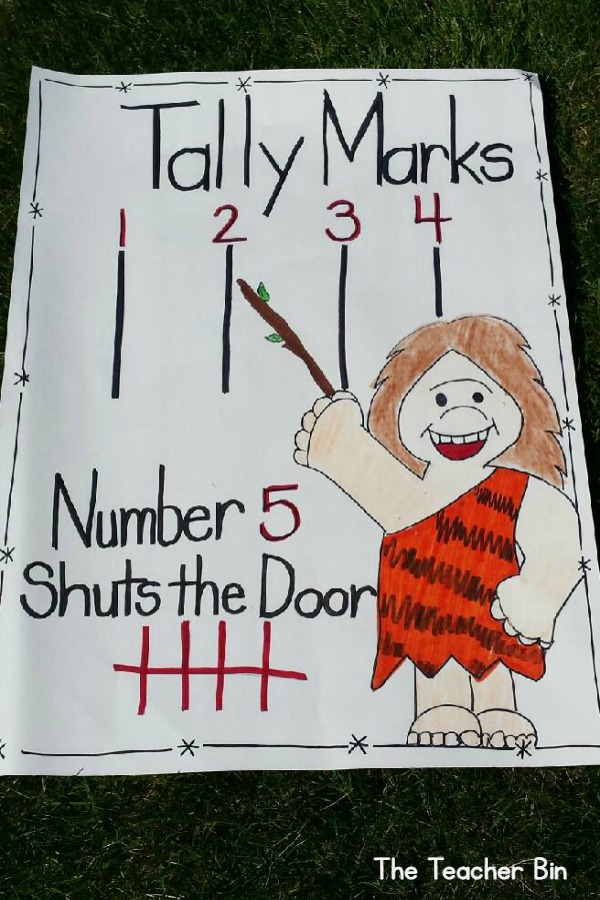 I use several practice pages and games on tally marks.  I believe the kiddos must practice and learn a skill in many different ways with the same objective in mind.  One of the games the kids like is the "Bone Tally Game".  It is a center game the kiddos play in a small group by  counting  the "Bone" tallies on a card and matches it to a number they pick up off the table .  They love it.  I think it's the "bone tallies" they like, and the game is fun.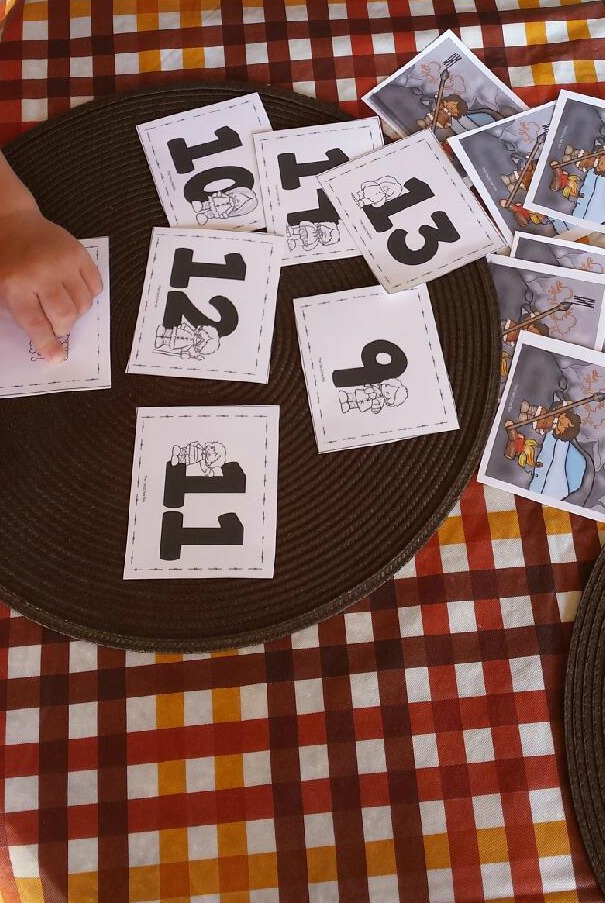 Who Can Use this Game
It is perfect for students learning tally marks.  There are daily charts, practice sheets and two games to help kiddos learn skills in tallies and number representation.  Children in pre-k through second grade, along with special education would enjoy this resource.
Get This Game
Do you love the idea of this game but don't have the time to create it yourself?   You can find
Tally Daily Charts – Tally Math Activities in my  Teacher Pay Teacher Store .  Your kiddos will love it!
Let's Connect
Let's stay connected!  I can be found on Facebook or Pinterest sharing more ideas!