It seems like Thanksgiving can be a forgotten holiday, but not in kindergarten! One way I loved incorporating Thanksgiving into the classroom was through math games.  The Turkey Trot is one of my absolute favorites because it is another way of looking,  learning, and understanding  teen numbers using 10 frames.  It's the perfect ten frame math game for the month of November.  Playing math games is the best way to teach children number sense.  Who doesn't love to play games?
Turkey Trot Ten Frame Math Game
10 Frame Turkey Trot Lotto Cards
Number Cards
This game is fun to add to the math games workshop station! 
I love this game because it teaches the kids how to look at a 10 frame.  This particular game focus on teen numbers.  This gives them practice to automatically see the "10" in the ten frame.  This Thanksgiving math game can be played in a center or small group. This is very helpful in learning teen numbers.
How To Play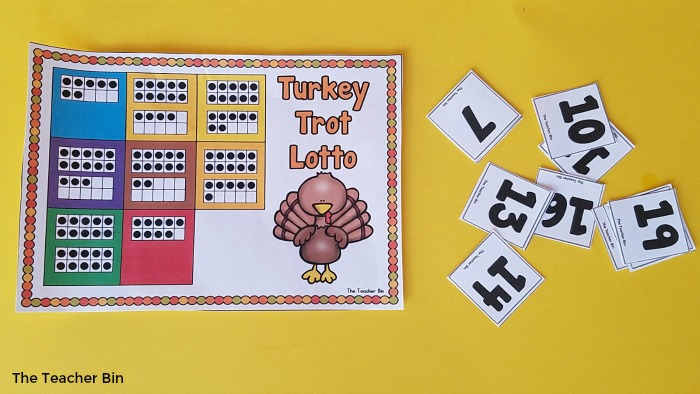 To play the game, spread the  10 Frame Lotto cards face up on the work area. There are several different the number cards  face up in the middle of the playing area.  I like when the kiddos must look and choose a number cards from the middle because it forces the kiddo to know the number.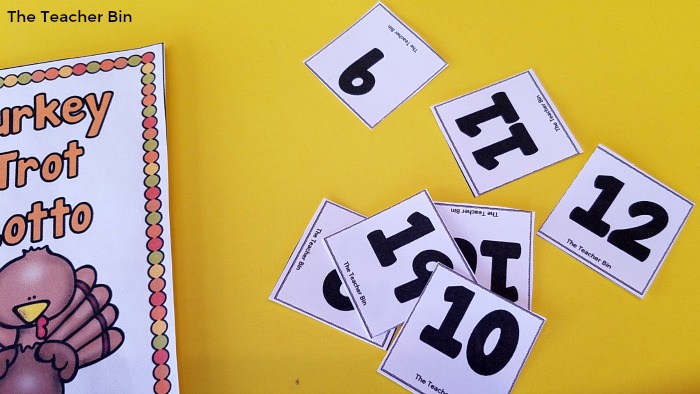 The kiddos look at the lotto card and count the dots in the 10 frame box and match the number cards in the middle to the 10 frame space on the lotto board.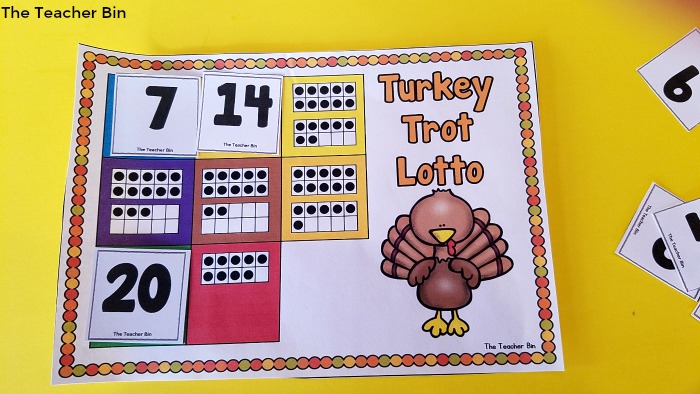 The game is finished when all the 10 frame spaces on the lotto card have been matched with a number.
Get This Game Today
Learning through play and games is so important.  This game is just one of many that you can find the Thanksgiving Math and Literacy Activities in my store.  Check out this short preview of some of the great stuff included in this packet!