Are you looking for a game to help your kiddos with the short vowel sounds? I have a Vowel Lotto Game that can help both you and your kiddos. Vowels are difficult for kiddos to hear and differentiate sounds that sound similar. They need a game to help them discriminate the sounds and Vowel Lotto Game is perfect!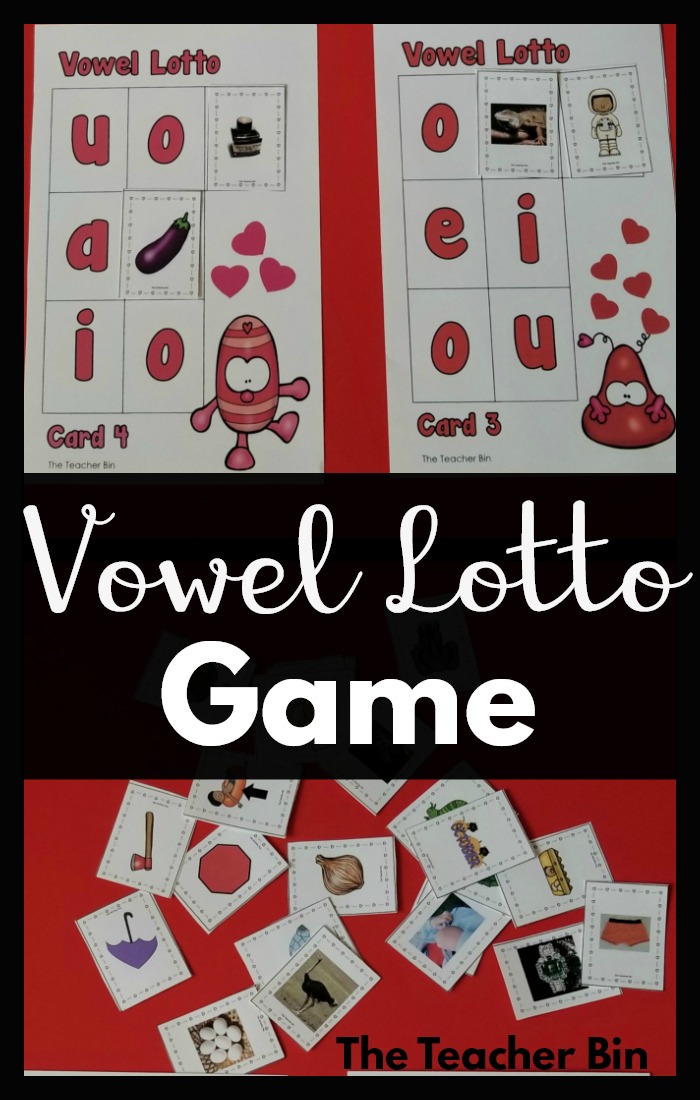 There are 6 Lotto boards with 7 spaces of short vowels, the kiddos match pictures with beginning sounds on the lotto board. It provides a ton of practice hearing the different short vowel sounds.  The picture cards can be programmed to a  lotto card or it can be played as a whole group.  I like the whole group game because the kids have more practice sounding out pictures and matching the correct picture cards  to the lotto boards.  Every picture your child picks up, he has to say the name and listen for the vowel sound.  That's a lot of practice!
Spread the lotto cards in the playing area.
Place the picture cards face up in the middle.
Name the picture card and place it on the vowel letter on the lotto card.
When the board is covered the game is done.
Teaching Tip
Before playing the game, the picture cards need to be named and reviewed.  I at one time had the kiddos sit on the floor as I named them.  No one seemed to be paying attention.   Now I make another set of picture cards that are not cut out.  I set a different set of uncut cards on the student tables.   The table partners look at the card and name all the pictures.   If they do not agree on the name of the picture they must talk to me.  Once the kiddos finish naming the pictures on the card,  they rotate to another table and name another set of pictures.
The results of naming the picture cards are much better!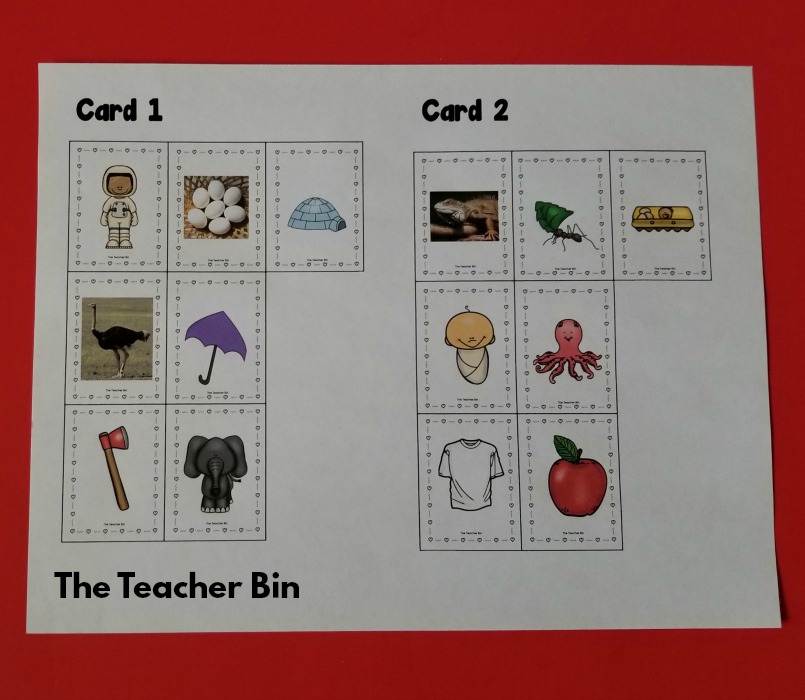 Vowel Lotto Game works perfect as one of my  jobs for  Workshop.  Workshop allows me work with several games and activities that are important skills needed by the kiddos.  The Vowel Lotto Game  in workshop gives the kiddos the practice  they need in discriminating the short sounds of vowels.
Vowel Lotto Game Preparation
Print the lotto boards and cards on card stock and laminate them for durability.  You may want to copy two sets of the game for a class set.