This fun Bee Mine themed CVCe Card Game is a great tool for early literacy teaching and kids love playing games to learn their words.  This product comes with 36 word cards and 36 picture cards.  My kindergartner thought the Bee Mine theme was so cute and motivating and it is the perfectValentine's Day activity.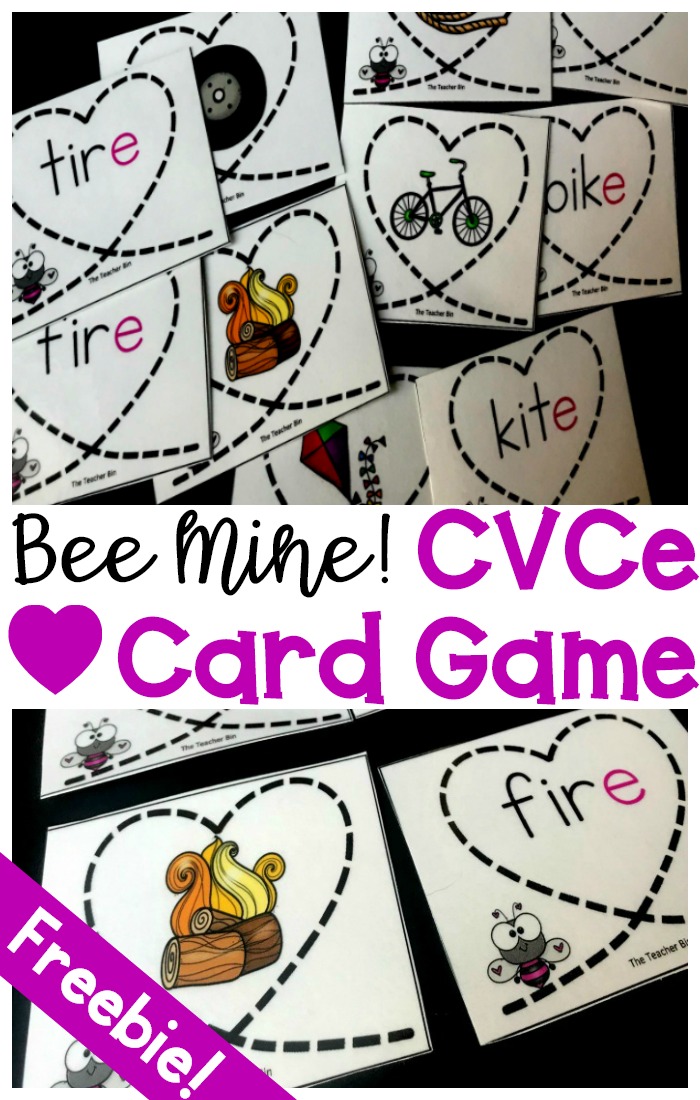 CVC Valentine's Game -How To Play
Print off and laminate all cards-this will help them last longer!  Then cut the cards out.
Put kiddos in groups of 3-4.  Place all word cards face down in the playing area.  Distribute picture cards to the players.
One of the players takes a turn drawing a card from the table, says the word.  A great teaching tip is to use table captains!  Learn about table captains here 
If a kiddo draws a word card that matches their picture card they set it aside and take another turn.
If another player has the match, that kiddo can take the card and it becomes their turn to draw.
The first player to get rid of all their cards is the first winner.  The game continues until everyone has gotten rid of all their cards.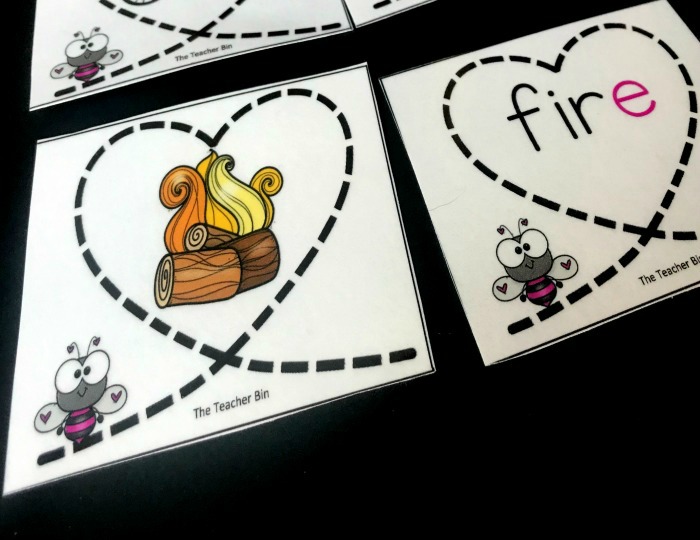 GET THE BEE MINE CVCe CARD GAME FOR FREE
We love this game so much that we want you to have it too.  This game is in our freebie library and you get it and start playing today!  CLICK HERE
When you subscribe you will gain access to this free kindergarten sight word resource and all of the other free resources from The Kindergarten Printable Club by The Teacher Bin.  Click here to subscribe.