Rhyming is a very important pre-reading skill and what kindergartner doesn't love rhyming??  My kindergartener and preschooler are always rhyming words, it tends to get really goofy sometimes!  This FREE gumball themed kindergarten rhyming game is a perfect addition to teaching your child at home or your students in the classroom.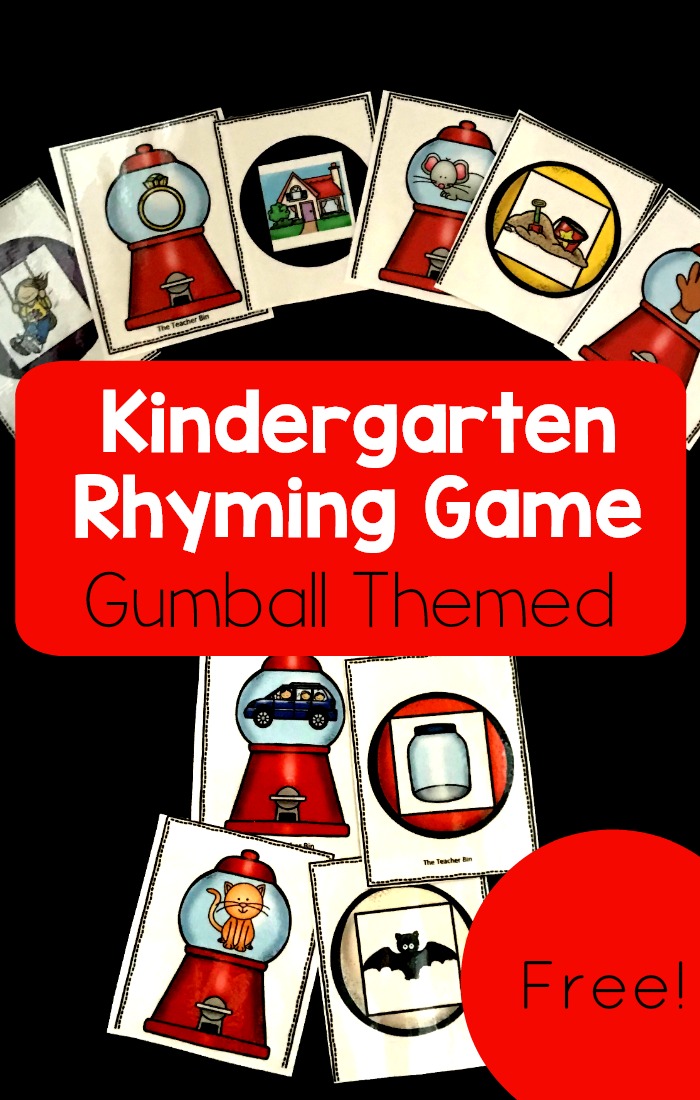 Kindergarten Rhyming Game – Gumball Themed
I recommend that you print the cards off on cardstock and laminate them to help them last longer!  This game can be played in groups of 2 to 5.
The Rhyming pictures are marked with a gumball machine and gumballs.
Assign one student to be the captain. – Read more about captains.
The captain will place the gumball cards face down on playing area and the gumball machine cards are passed out face up until all the kiddos have the same amount.
The captain then draws the first card and checks to see if he/she has the rhyming match.  If he/she has the rhyming match he/she gets to go again!  If the card matches another child's they make the match and begin their turn by drawing a card.  The winner is the first one to match all their cards.
A great tip to help make this game easier is to give each kiddo a large plate or placemat to put their matches on to help see their own personal space.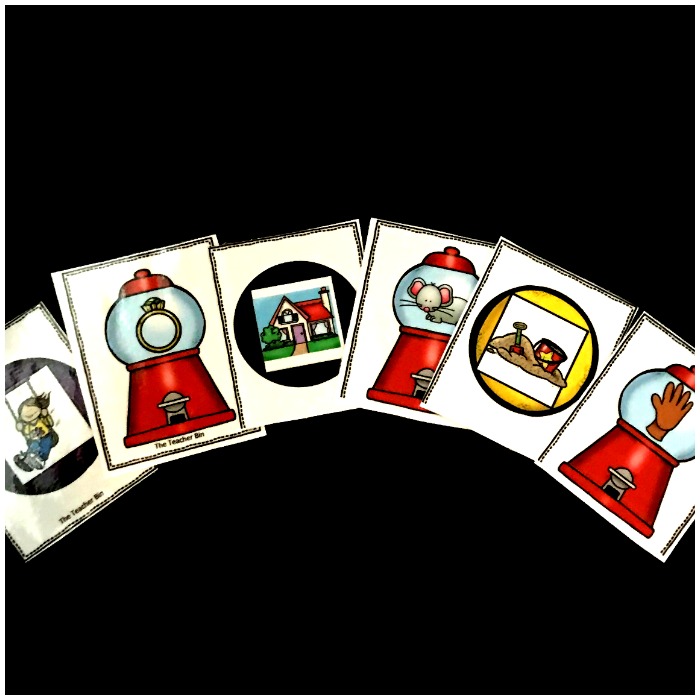 Get your FREE Kindergarten Gumball Themed Rhyming Game!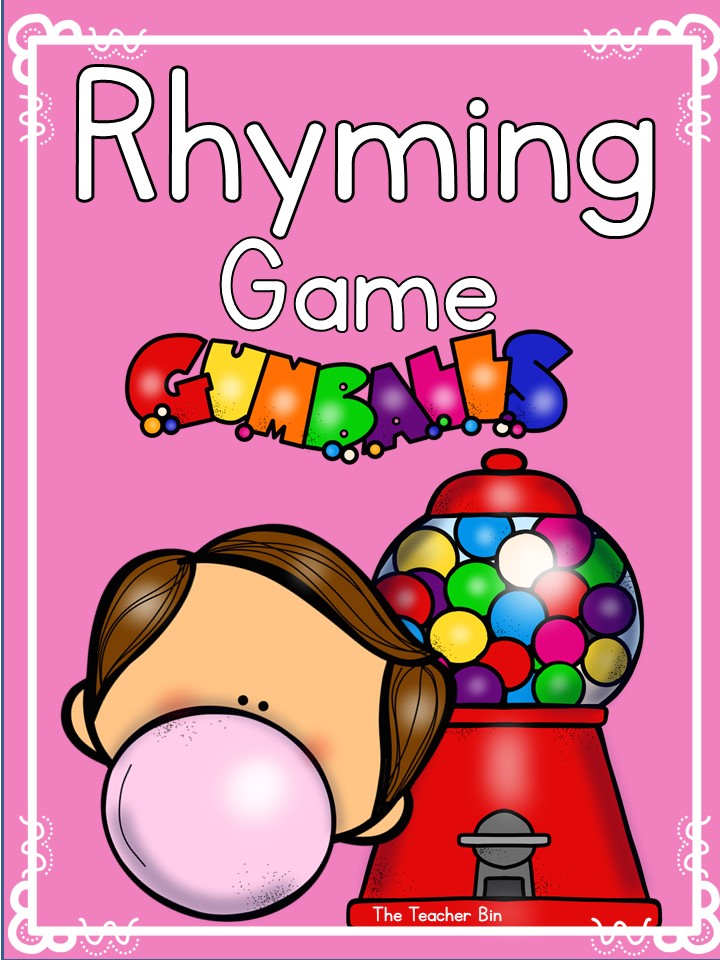 you subscribe you will gain access to this free resource and all of the other free resources from The Kindergarten Printable Club by The Teacher Bin.  Click her to subscribe.